Modular, configurable, customisable… It's easier than you think!
Even prior to the COVID pandemic, the evolution of self-service applications was seen as core to the success of the store of the future. The pandemic has changed consumer habits and their interaction with both other people and technology. Retail, Hospitality, Entertainment and Transportation sectors are at the forefront of providing a range of customer facing self-service applications.
SpacePole Essentials - Build your modular, configurable and customisable self-service solution - It's easier than you think!
Emerging technology: RFID
Bringing SpacePole® to RFID: A proven game changer across retail for both customers and your business.
Utilising RFID to drive your self-checkout experience is proven to enhance the Customer experience with shortened wait times alongside a dramatic speeding up of the checkout process.
If you are looking to re-align your static point of sale into a self-service environment, our modular, configurable, and customisable solutions will enable you to re-purpose your existing hardware, whilst protecting your investment.
We offer a fully customisable kiosk platform that can accommodate both tablets and screens up to 32" along with modular SpacePole® configurations and secure tablet enclosures - all of which allow the addition of hardware peripherals.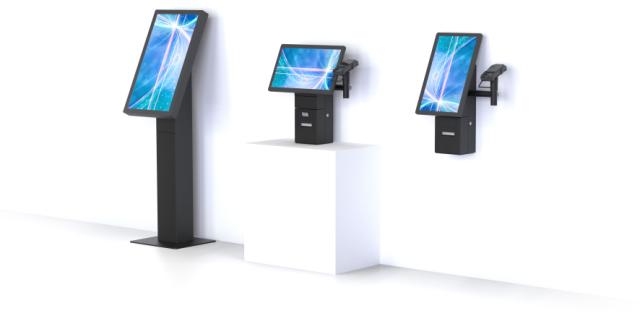 View our range of products