Case Study
Driving a Sense of Wellbeing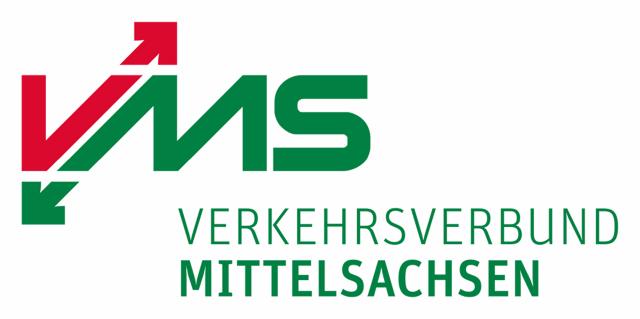 For Less contact, Go Contactless
Health and personal wellbeing worries have changed the mindset of the travelling public. Apart from providing a quick, and simple payment method, tap and pay technology helps alleviate concerns amongst passengers who regard using public transport as a potential health risk, and reflects the increased customer use of frictionless payments in place of cash.
The Challenge
Based in the eastern part of Germany, our customer VMS operates a fleet of approximately 1,000 buses for the Transport Association of Central Saxony. In order to provide both a better customer experience and a series of business efficiencies, the operator wished to introduce a cashless contemporary onboard payment service for riders, which would need to be modular and customisable to fit their different types of buses.
Ergonomic Solutions, a long-time partner of network payments provider First Data – Telecash, were first introduced to the opportunity to provide expert analysis of the type of combined ticketing and payment installation that could provide the benefits that our customer sought to create.
A previous successful implementation undertaken by Ergonomic Solutions in similar circumstances in the Netherlands focused on the importance of the ergonomics of the solution for both customer and driver, along with the stability of the technology, whilst minimising the danger of injury to passengers in the event of an accident, and it was these same factors that also underpinned the proposed solution in this instance.
Within a stop-start scenario such as this and where road surfaces may differ enormously, mounting the technology correctly is more important than ever. Any weakness in the installation design may result in vibrations that could damage the on-board computer, or the terminal, or even force them from their mountings and prove a distraction for the driver – and, of course, technology failures lead to expensive repair or replacement costs.
Spacepole Duratilt tilt and rotation mechanism safely and securely installed, for easy customer interaction.
The Solution
SpacePole® mounting solutions, famed for modularity and flexibility has been used the world over in retail and hospitality environments and has brought that experience and capability into the transportation sector, from railway stations to airport check-ins to the bus industry.
Ergonomic Solutions' technical sales support team in combination with our local solutions consultants devised a technology mounting solution to take into account different surfaces and spaces for the different types of buses, using critical standardised design principles that allowed our customer to select their preferred 'tap and pay' solution created around an IVU.ticket.box on-board computer together with the Verifone P400 PIN pad, regardless of their vehicle model.
Importantly, the solution featured a combined base plate for the IVU.ticket.box and the payment mount, to ensure the best ergonomics, stability and operability between the two.
Accessibility for all was a key factor and the solution also featured SpacePole's patented DuraTilt® tilt and rotation mechanism with handle for easy customer interaction.
Working collaboratively at a local level with all the interested partners, Ergonomic Solutions was able to develop and deliver 1,000 of our custom combined SpacePole DuraTilt and MultiGrip™ configurations on time and within budget.
Investment Protection
With a custom installation, modularity was the key, and with SpacePole, should the payment terminal be replaced or upgraded in the future, the basic SpacePole stays in-situ, with just a simple change of MultiGrip plate to one compatible with the new terminal being required. MultiGrip plates are compatible with all payment terminals on the market with new devices being supported on release.
With a 5-year warranty, it is no surprise to find SpacePole installations still in use in busy environments around the world that are on their third or fourth payment terminal upgrade.
Keeping to Time
This was a complex roll out with Ergonomic Solutions needing to work in collaboration with multiple stakeholders to ensure that the integration of the payment solution with the ticketing system operated as expected within the different types of buses and also to ensure that passenger safety was not compromised in the event of anything unforeseen happening.
The roll out has proved every bit as successful as hoped. From the customer's perspective, it provides a sense of wellbeing with a quick and frictionless way to pay by card or smartphone, and no necessity to use cash or even touch the technology itself.
A Win-Win Solution
For our customer, it has provided a wealth of benefits. One standardised modular installation across its entire fleet ensures a reduction in technology downtime, whilst allowing for easy and cost-efficient upgrades in the future. A reduction in cash handling enables simplified bookkeeping and on a practical day to day level, less chance of counterfeit coins or notes being accepted for payment.
Importantly, it provides a solution that its customers want and expect in these changing times; but what is good for the customer, is good for the operator. A quick boarding process means fewer delays and a greater chance of keeping to the timetable – and that is a win-win for everyone.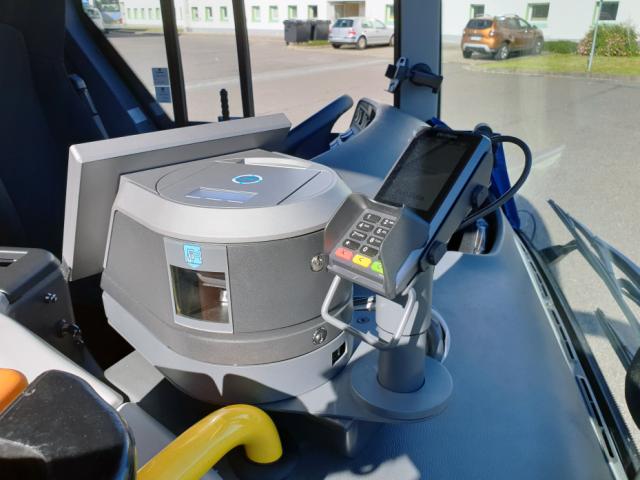 Ergonomic Solutions is an established, leading global supplier of innovative and ergonomically designed technology mounting solutions for the retail, hospitality and transportation industries and an expert in mPOS and mobile technology mounting solutions that enable frictionless transactions with less personal contact.
For more information, contact info@ergonomic.solutions
or call +44 (0) 1372 728872.