The Rise and Rise of Self-Service Kiosks
Self-service kiosks have become a frequent fixture in many of our lives in recent years. Whether we're looking for a quick way to pay and go at supermarket checkouts, ordering at a fast food outlet, or using information points in train stations, airports, at conferences or events, these devices come in lots of shapes and sizes. Do they actually make things easier for customers or businesses? What are the pros and cons? Are they worth the investment for the retail, food & drink, travel, events, healthcare, banking and hospitality industries?
In this article, we'll try to answer these questions and more; helping those in any industry to see if self-service kiosks could be the right choice for their particular applications.
What is a self-service kiosk?

Also sometimes known as an interactive kiosk, a self-service kiosk is essentially a screen device at a fixed point, but unlike a standard tablet kiosk, a self service tablet kiosk is one that someone uses themselves. The self-service kiosk definition is a small, self-standing structure, used to display information or facilitate an action. It could be a point of sale (PoS) self-service touch screen kiosk check-out, like those used in supermarkets up and down the country, an information point in a tourist attraction, or a kiosk in an airport that allows people to check-in without joining a counter queue. The self-service kiosk meaning will be different for everyone, depending on your specific planned application.
A brief history of the self-service kiosk

If you ignore vending machines, which have been around since the mid-1830s, the self-service evolution in relation to shopping actually started in the UK in the 1950s. Until this point, shops essentially had a counter from which customers were served and staff who did all the of the fetching; there were no aisles to walk down or shelves to lift things off ourselves, and baskets or trolleys to take around with us were not even on the radar.
The transition to people serving themselves in shops took a while! Even in the 1960s and 70s, self-service in some stores or at petrol stations (in terms of filling up your own car with fuel) took a long time to become the norm.
In 1967, an automated teller machine was invented, but the self-service till wasn't really widespread until the 1990s.
It was a natural progression that self-service shopping should eventually reach self-service kiosks that allow you to check out and pay for your purchases without the necessary involvement (although not every time) of an actual human being too. It's not just supermarkets that have got involved; everywhere from IKEA to B&Q or WHSmith and Boots also use self-service PoS now.
In settings other than retail, for example, in airports and other travel environments, self-service kiosks that dispense information, allow you to check in or print tickets, have become more common since around the year 2,000 and a technology overhaul has completely changed the experience for travellers or customers since then. If everything you need to travel or check in is provided by a kiosk, there is little need for interactions with human staff, unless something goes wrong, or your requirements aren't standard, and you need some intervention in order to achieve the desired outcome.
The benefits of self-service kiosks

Self-service kiosk benefits are numerous. Depending on the sector in which they are utilised, these could include:
Less human staff being required to serve customers/passengers, resulting in resources savings for the business
Staff free for personalised/enhanced customer service
Less queuing or reducing waiting times for customers/passengers, which also helps reduce stress for any remaining counter staff
More people served in a shorter space of time, increasing efficiency and related profits
Improving the customer experience by giving them control of finding information or checking in/out
Providing an adaptable and evolving solution, as the technology used can be upgraded without needing to replace the whole kiosk, in many cases
Offering multiple features and functions; the same kiosk can offer information as well as take payments, print tickets and generate more revenue through upsells and advertising
Smaller kiosks, such as tablet kiosks, can often be adjustable, which is great for ergonomics, accessibility and means they can be moved when required to meet the needs of your business.
The disadvantages of self-service kiosks

Anyone who has ever had an issue using a self-service kiosk will know that it's not always the time-saving and straightforward experience it should be. Some of the disadvantages can include:
Customer or passenger frustration if they don't understand how to use the kiosk, or if it isn't functioning properly – an 'unexpected item in the bagging area' perhaps?
Large kiosks with heavy hardware tend to be fixed in place, so cannot be easily moved around to meet changing needs of the business.
Unattended kiosks can result in an increased risk of shoplifting, which that means other measures have to be introduced, such as security staff on-hand in the self-checkout area
Hardware or software failures or downtime. Occasional technical faults and failures are an unavoidable part of using this type of technology and regular maintenance is needed
The costs of initial outlay for the kiosks can be significant
Non-standard transactions, or those which require age verification e.g. alcohol sales, still need staff to be on hand
Person to person interactions are limited. Whilst it may make many cheer, some people in society enjoy and gain great benefit from the human interactions they experience when going about their daily activities, and self-service kiosks reduce this
Self-service kiosk trends

Self-service kiosks don't just come just in a standard supermarket check-out set-up but are available in many different forms and styles. Depending on what they are going to be used for, a self-service kiosk design could consist of a huge portrait-style touch screen, such as the McDonalds self-service kiosks where you place an order in one of their restaurants. Or, large square self-service kiosks are available that are ideal for informational applications, such as in tourist attractions, museums or libraries. Also, small businesses frequently make use of mini-kiosks and tablet stands for customers ordering/buying and making payments.
Other self-service kiosk examples include those with built-in printing capabilities to dispense tickets or receipts. You can also find an increasing number of i-Pad self-service kiosks in locations and settings where a smaller screen is ideal, such as at mobile points of sale, or in kiosks at events or exhibitions when having a lightweight solution is essential. Tablet device kiosks are a flexible solution for many different applications, offering the perfect blend of security and usability in high-traffic locations.
Self-service kiosks in retail
One of the most common settings in which we come across self-service kiosks in the UK is in retail, due to the benefits that something like self-service payment kiosks can make to a retailer's bottom line. One or two staff members can oversee multiple self-service kiosk PoS units, which frees up other workers for other tasks, such as providing enhanced customer service.
A retail self-service kiosk doesn't necessarily have to be in the same location as manned tills either, and generally take up a much smaller footprint per unit. In a retail setting, where previously underutilised shop-floor spaces can be adapted to offer self-service PoS kiosks for customers, it can be far more profitable at peak times to enable more customers to complete their purchases via either option; reducing the number of shoppers that abandon their basket or cart when they spot a long or slow-moving queue.
This type of self-service kiosk technology doesn't stop with standard check-out units, you can also utilise self-service kiosk market-style units, which can weigh and label up fresh produce with ease, allowing shoppers to choose unpackaged food and see how much it will cost them before they get to the payment till.
It's no wonder that the retail industry has grabbed self-service kiosks and run with them, but it is an inescapable fact that human staff are still very much needed on the shop floor too. Whether it's guiding a confused customer through the process of using a self-service till, or dealing with customer service enquiries and special or unusual requests, sometimes a genuine face-to-face interaction with another person is the only way to deal with a situation. The machines aren't taking over completely – yet.
Self-service kiosks in healthcare

This type of technology is firmly establishing a place for itself in the healthcare sector. Hospitals in various parts of the UK now use self-service health kiosks to allow patients to check themselves in for outpatient appointments, which reduces the strain on reception staff and is also designed to reduce queuing times. Also used by many local surgeries to help regulate patient arrivals and waiting times, this type of technology is becoming ever more useful in this type of setting.
Another potential self-service kiosk healthcare application is an update to the weighing machines that used to be found in chemists all over the country. A screen on which you can not only see your weight, but can also input a few other select details, such as height and age, can offer a range of healthy choice recommendations to the consumer.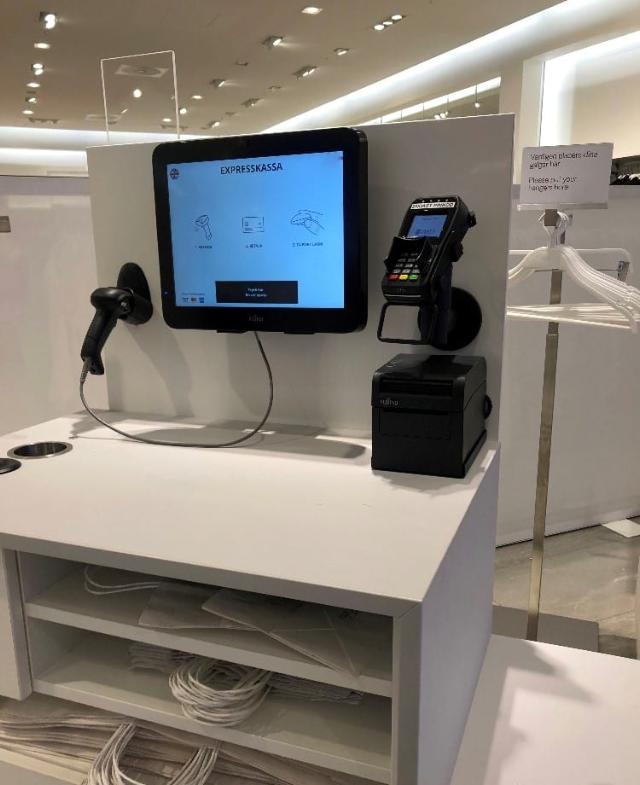 Self – Service kiosks in the food & drink industry
Self-service kiosks for food purchases are becoming more commonplace. In addition to the McDonalds example earlier, there are now KFC self-service kiosks in the UK, currently at service stations on the motorway network, along with Burger King self-service kiosks in similar locations. In settings like this, with huge volumes of customers coming through year-round, it makes sense to introduce queue and order time reducing measures that will maximise revenue by fulfilling more orders in a shorter amount of time through self-service kiosks for fast food transactions.

Whilst this type of self-service food kiosk solution lends itself very well to fast food outlets, where people want to order and receive their food as quickly as possible, does this also translate to self-service kiosks in restaurants which have more 'destination' and experiential qualities?
Self-service kiosk market research and test projects globally have shown that customers tend to spend more money when ordering via a kiosk or table-based tablet system than they do when ordering from waiting staff; around 20% more, in fact, was reported by US restaurant chain Chili's, after they installed self-service tablets. Theories for the bigger orders via self-service restaurant kiosks and tablets include the notion that a screen doesn't judge how much you order or eat, but a person might; along with the idea that people are more likely to order food or drink that they're not sure how to pronounce from a self-service module, than they are to ask for it out loud from a person, and risk getting it wrong.
Using this kind of 'touch 'n' buy' self-service kiosks in food and drink outlets won't be for everyone. Those visiting a very traditional restaurant aren't likely to want to order via a screen, as they value the service of the staff and the whole experience of having their order taken and dealt with personally, highly. For now, at least, there is room for both types of experience in the food and drink industry.
Self-service kiosks in the travel, leisure & hospitality industry

One of the first places to adopt widespread use of self-service kiosks were airports. This technology lends itself well to the type of busy, fast-paced environment where many repetitive tasks don't necessary require a human interaction in the majority of cases. Self-service kiosks in airports can be a big factor in queue and waiting time reduction, although not every passenger is comfortable yet with using them.
Airports don't have the monopoly when it comes to the travel sector; train operators have also been using self-service ticketing kiosks and information points for some time. Passengers having the opportunity to avoid the counter queues and instead use a self-service printing kiosk for simple ticket purchases, or to find out the answer to their frequently-asked question, is something that frees up staff resource for other activities and can help to improve the flow of people through the railway station and on to their destinations.
Anyone who has ever arrived at a hotel on a Friday night and had to join a queue just to get to the reception desk will understand why self-service check-in kiosks are becoming more and more popular in this industry. Hotel self-service kiosks aren't just about reducing waiting times though; many establishments also install them to help with accessibility for guests with disabilities, as tablet kiosks can be installed at any height and some are ergonomically adjustable too.
Another industry that is reaping the benefits of this type of technology are cinemas. With a self-service movie ticket kiosk, people can choose their film, buy and print their tickets instantly. Take this a step further and they could pre-order concessions/refreshments too, cutting down on queueing time once they get inside and allowing people to move into their seats more quickly and smoothly.
Interactive kiosks are also making their ways into gyms and leisure centres across the country. Offering a quick way to pay or check in for any service, such as fitness classes, pool entry, courts and anything else that requires a ticket or session payment.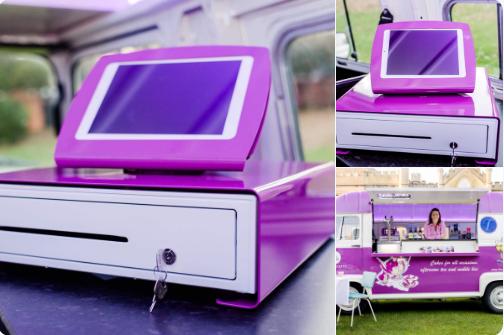 Self-service kiosks in Banking

When it comes to in-branch banking, anyone with a more complex requirement than wanting to withdraw or pay in money has conventionally needed to queue up at a counter or arrange an appointment to speak to a member of staff. However, with self-service banking kiosks, customers can not only carry out simple transactions in relation to their account, but also find out about other financial products, such as mortgages, loans, insurance or savings accounts; all in once place and with staff on hand if needed to start the process straight away if required.
Self service kiosks in banks not only reduce queueing time and free up staff for other duties, but they also put customers in control of their banking. For some, a self-service machine will not be enough if they have a particularly complex enquiry or if going to their local branch is as much a social visit as a practical one, but for many customers, the less time they spend there doing 'life admin', the better; kiosks can play a big part in facilitating this.
Other uses for self-service kiosks

Other applications for this type of technology include self service kiosks in the Post Office for weighing, labeling and sending letters and parcels, supermarket additional installations such as ASDA or Tesco self-service photo kiosks, where people can connect an SD card or smartphone and print out their digital photos, and even self-service kiosk shredders, which offer a safe and multi-functional shredding solutions to businesses and organisations.
Libraries across the UK also use self-service machines, which can be very useful in high-traffic settings, such as university libraries. They can often be used for issuing, renewing or returning items, buying printing credits or checking accounts and to pay any fines that are due.
Information kiosks for tourists or visitors to attractions are also popular. Whether it's an interactive map on screen for them to plan out their route, a way for them to find out more about a specific exhibit, art installation or display, this type of technology can enrich the experience and reduce the staffing need at the same time.
Are self-service kiosks worth the investment?

As with any potential investment for a business or organisation, the numbers need to be crunched to determine whether it's financially viable and how long it will take the savings made as a result of self-service kiosks to outweigh the outlay and maintenance costs.
How much does a self-service kiosk cost?
Depending on the requirements of your business or organisation in relation to self-service kiosks, the costs of the hardware and software required will vary widely, as will ongoing maintenance costs. It can cost up to several thousand pounds for each unit, depending on the complexity of tasks that the kiosk needs to carry out; however, smaller and lighter kiosks, such as those using tablet devices for interactive screen capabilities, tend to work out far more cost effectively.
When considering whether to buy self-service kiosks for your business, you need a clear idea of the requirements of the installation in your setting. The self-service kiosk price will generally be lower if the model is a standard one, but if you need a bespoke kiosk to be developed for your needs, this means you need to factor the design and development phases into the project budget too.
Maintenance costs also need to be considered, and the false economy of buying the units from a cheap supplier can come back and bite you if the kiosk quality is low and regular repairs, maintenance or replacements are required. For a kiosk that is going to be public-facing or used by a large volume of people in a high-traffic setting, robustness of build and use of quality materials to create the kiosk are essential.
Challenges within the self-service kiosk industry

For self-service kiosk manufacturers in the UK and beyond and for the self-service kiosk industry as a whole, a big challenge lies in the incredible number of different applications for this type of installation now, and the settings in which they are used. With so many different requirements, how is it possible to develop cost effective solutions that will work across different sectors and purposes?
At Ergonomic Solutions, we offer a range of technology mounting solutions that could be the answer to many of the questions and reservations that businesses may have in relation to self-service kiosk implementation. Using tablet devices, mounted in a kiosk style setting, many informational and transactional tasks can be carried out without the need for a permanently fixed, bulky traditional kiosk.
As well as offering multiple standard options to meet quick turnaround times, our organisation includes a design and development team that are dedicated to creating bespoke solutions for our clients to fit with their requirements, however complex.If you would like more information about how our products can be used to offer self-service kiosk facilities within your business or organisation, get in touch today.